VMware, as the industry's leading desktop and datacenter virtualization provider, offers the best and most trusted solution for transforming today's often inflexible IT environment into a private cloud, helping you reap cost savings and productivity benefits.
Greater Efficiency
Better Control
More Flexibility
Condo Protego
Vmware Principal Partner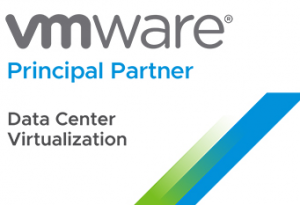 Since its founding two decades ago, VMware's employees and ecosystem of 75,000 partners have been behind the technology innovations transforming entire industries-from banking, healthcare, and government to retail, telecommunications, manufacturing, and transportation.
Condo Protego is a VMware Principal partner, focusing on the Software-Defined Datacenter (SDDC), Cloud, Network Security and Digital Workspace technologies from VMware. Our technical specialists are ready to help you select, deploy and maintain VMware solutions on your network.
Software-Defined Servers (vSphere and ESXi)
Software-Defined Storage (vSAN)
Software-Defined Networking (NSX)
Hyper-Converged Infrastructure (VxRail, vSAN Nodes)
Desktop and App Virtualisation (Workspace ONE)
Cloud Management (vRealize and vCloud Suite)