Dell EMC Titanium Partner
Dell EMC Services Partner
Tier One partner with Dell EMC
Dell EMC, one of the largest technology companies in the world, provides the technologies and tools that can help you release the power of your information. It can help you design, build, and manage flexible, scalable, and secure information infrastructures. And with these infrastructures, you'll be able to intelligently and efficiently store, protect, and manage your information so that it can be made accessible, searchable, shareable, and, ultimately, actionable.
Products on Information Infrastructure Platform – Hardware & Software include VMAX, DMX, Clariion, Centera, Celerra, Disk Library – Data Domain.
Products on Data Management Solutions include Documentum, Ionix
Energy Efficient Solutions
Information Security and Infrastructure Consolidation Solutions
Business Continuity and Availability Solutions
Our Partnership with
Dell EMC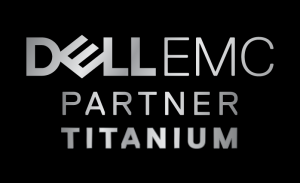 Condo Protego has been an EMC Technology partner since its inception – active in a majority of large storage deployments over the past two decades in the UAE. Condo Protego was also a Dell Direct partner for several years. When the merger of these two market leaders, Dell and EMC, was completed in 2016, Condo Protego was uniquely the only direct partner for both these vendors in the UAE.
Today, Condo Protego is a Dell EMC Titanium Partner, Dell EMC Services Partner, and Tier One partner with Dell EMC, which means we buy directly from them, no additional distribution layer in between. Becoming a tier one partner requires considerable technical certification. Condo Protego consistently exceeds all these requirements.
Data Storage
Servers
Converged and Hyperconverged Infrastructure
Data Protection
Cloud
Networking
PCs & Laptops
Virtual Desktop Infrastructure
Services
Renewals