Kicking off the spring awards season, Condo Protego won the prestigious Solutions Provider of the Year at last night's CPI Reseller Middle East 10th Partner Excellence Awards!
Hosted by CPI Media Group, one of the Middle East's largest publishing companies, the Partner Excellence Awards showcase and applaud partner accomplishments and business excellence..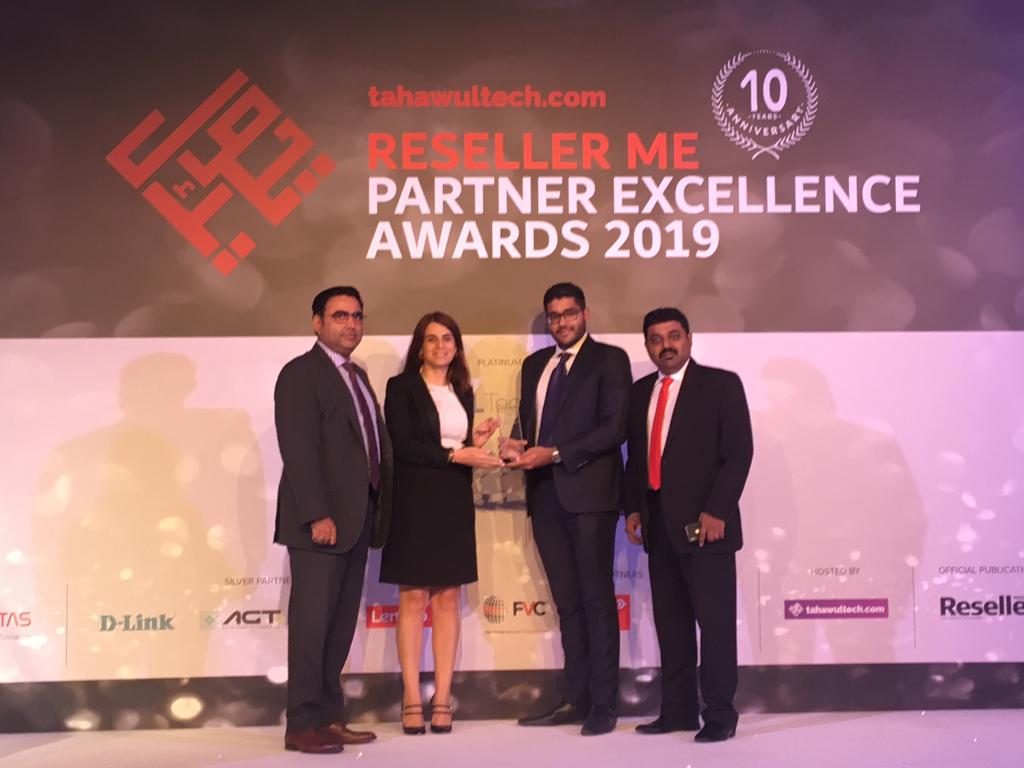 Judges praised Condo Protego for supporting the region's digital transformation with the latest information management and ICT infrastructure solutions from Dell EMC, VMware, and Veritas. Judges were also impressed by Condo Protego's success across the BFSI, government and public sector, leisure and hospitality, and media sectors.
On behalf of Condo Protego sales managers Praj Calthorpe, Kaleem Reza, and Upendra Nadagouda received the award during the classic black and white themed event.
Thank you to everyone for your support, and looking forward to continuing the momentum!